8

RAZONES PARA ELEGIRNOS
La mejor tabla al mejor precio:
BeXtreme offers direct sales, without intermediaries. This keeps the best market prices for you. BeXtreme is born from Riders that make and test their own tables. This makes us have the best tables for you too. What is BeXtreme?
Venta directa, contacto directo:
We develop and build your table. We know the smallest detail and we can help you and understand you with any problem. Contact us
Garantía de fabricante y 15 días para devolución:
Esta es nuestra promesa de calidad 100%, nosotros revisamos, montamos y testamos todos nuestro productos antes de la venta. Si surge algún problema puedes devolvernos el producto sin coste adicional!
BeXtreme, pioneros tecnológicos.
Intentamos incorporar los mejores materiales y tecnologías en nuestras tablas. Muchas de ellas se usan actualmente en el panorama Pro. Más información de nuestras tecnologías
Atención en tu propio idioma:
Ya que somos una marca nacional, puedes contactar con nosotros y visitarnos fácilmente. Soporte técnico, instrucciones, órdenes de servicio online, consultas, ... en la Sección de contacto
Personalización de tablas:
Ya que vamos directamente a fabricante y nos hacen nuestras propias tablas, puedes pedirnos el diseño que quieras o que nuestra artista te personalice la tabla que quieras. Personaliza tu tabla
Satisfacción asegurada:
Échale una ojeada a los comentarios y puntuaciones exteriores a nuestra web de clientes que nos han comprado. De momento nuestra nota está por encima del 9! Icert se encarga de que los comentarios sean reales y no manipulados. Comentarios
BeXtreme con los Pros:
Tenemos un equipo de Riders que deciden y testan nuestras tablas. Son los mismos que compiten y entrenan profesionalmente. Puedes ver nuestro Team y nuestros Patrocinios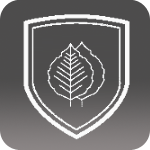 Cuida el medioambiente:
Todos sabemos que las tablas se hacen con maderas, resinas y productos químicos que dañan el medioambiente. En BeXtreme fabricamos tablas ecológicas que no causan impacto negativo en el medioambiente. Utilizamos madera con certidicado de replantación FSC o sustitutivos de plantación como el bambú y la paulownia. Descubre todos nuestros materiales clicando en ECO materials.