SPONSORSHIPS AND EVENTS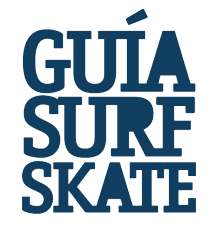 We collaborate with the Surfskate Guide 
BEXTREME SPONSORS
Boí Taüll Snowpark

We are happy to announce for the second year in a row the sponsorship of the Boí Taüll ski slopes, especially the snowpark for which these BTR Snowpark shapers are designed. This team manages one of the best snowpark: rails of all types, 2 kickers, drawers, ... and this is only the beginning. Go to the snowpark and take a photo with the BeXtreme module!
If you want to know more about them,
visit: http://www.boitaullresort.com
Ungravity Freestyle Company

We are happy to be the official and exclusive sponsors of the school and organizer of Ungravity events in the field of snowboarding. After having made them try our boards and be surprised by their strength, flexibility and agility, they do not just want to represent our brand, but we also created a common board with their logo (photo). A Banana board (V-Rocker), 100% wood core and True Twin technology.
Ochobajocero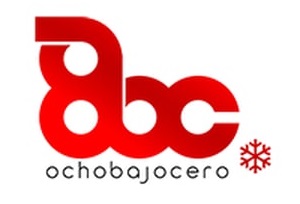 We are pleased to be the official sponsors of the travel agency Ochobajocero. Ochobajocero is a new concept of travel agency, we abandon the idea of ​​a simple accommodation service, offering the greatest leisure, with discounts in the premises of the destination, organize group dinners, meetings and enjoy nighttime entertainment as much as possible.
EVENTS BEXTREME
We are happy to have sponsored several events since we started selling snowboards, longboards and skates in December 2012 and wakeboards in 2015. Here we leave you the best moments.
Test ECO-Snowboards 2018-2019 SnowZone
Como cada año testamos nuestros snowboards antes de ponerlos a la venta para conseguir los mejores resultados y sensaciones. En esta ocasión pudieron acudir los siguientes miembros del Team BeXtreme: Oriol Así (rider), Mikel Gallart (rider), Dani Leiva (rider que se lesionó el 1er día), Marc Navarro (cámara) y Robert Vilamú (fundador). Todos ellos menos el cámara los veréis aparecer en el vídeo y cataron las nuevas tablas de snowboard ecológicas. El test fue todo un éxito, quedamos muy satisfechos de las sensaciones y prestaciones de los nuevos snowboards. Tablas muy ágiles, flexibles y con un extra de pop y torsión que se agradece mucho. La novedad de este test snowboard fue la Dust. Modelo nuevo de freeride para pista y powder que, aunque no pudimos catar bien en la Snow Zone, todos nos la quisimos calzar..
Sportjam San Sebastián
Este año 2018 no nos quisimos perder la feria de deportes extremos. Se celebró el 2,3 y 4 de Noviembre en San Sebastián (Donosti), País Vasco. La verdad es que fue una feria muy familiar, en el recinto del Kursaal, delante de la playa. Pudimos ver marcas de surf, de longboards, de bodyboard, de bicicletas, de ropa surfera, de scooters (patinetes) y a la Asociación Española Ski-Man que no pasó por desapercibida! Nos enseñaron como hacer un buen mantenimiento y encerado de las tablas snow. La feria estaba repleta de surfskates BeXtreme que personalizamos para el evento, con su logotipo y diseño Sportjam. Nosotros también trajimos Surfskates BeXtreme para que nadie se quedara sin probarlos! Destacar que éramos el único stand de snowboards y que la gente se interesó por nuestras tablas, y más cuando se enteraban que nuestros snowboards eran hechos con materiales ecológicos.
Longboarding Barcelona
Día entero de longboarding por Barcelona con el rider Raimond Casellas, el cámara Alberto Gross y el fundador de BeXtreme Robert Vilamu. Hemos hecho este vídeo de longboard para que puedas ver dónde hacer longboard por Barcelona. Visitamos 5 spots diferentes para hacer longboard; Sagrada Familia (no muy recomendable por el tráfico de peatones), Arc del Triomf (está muy bien para aprender porque es bastante llano y ancho), Forum (ideal ya que es peatonal y grande con diferentes spots y un skatepark cerca), Mar Vella (un skatepark con diferentes bowls y rampas) y Montjuic (está lejos pero vale la pena ver la puesta de sol allí).
Weekend in La Source Wakepark
Huge weekend in La Source, France. We went to visit this cableski in July 2017 with all team riders and friends. We brought all our test wakeboards, camping tents, bands, food and staff to be hole weekend there. The cableski is amazing not just for the cable and his wake modules, the staff is really friendly and the area have all you need to enjoy it. As you can se in this wakeboard video, our riders Fran, Pijo, Ivan and Ramon where almost all day in the wather trying new tricks on this La Source modules, enjoying the cableski as kids. Even it was cold because the weather was not our best alliance. This wakeboard video has been filmed & edited by Marc Navarro
Test Eco-snowboards Grandvalira
Weekend test in Grandvalira! We mobilized in Andorra to test our new eco-snowboards. Specifically on Saturday, February 17, we were at Grau Roig's Xavi Snowpark and after dark in Sunset Peretol Park. On Sunday we went to El Tarter and climbed right below the snowpark chairlift. As an anecdote, we came across a boardercross championship and our rider Siset registered and won, 1st place on the podium!
ISPO Múnich 2018
This year, we have redone the ISPO Munich. It is always productive, to see new trends and establish contacts. ISPO Munich is the most important international sports fair. Obviously, the action / extreme sports including snowboard and longboard that have a big role. We've seen both handboard and snowboard boards handcrafted with unique shapes and materials, roller suits to go downhill, rollerblades with bicycle wheels, ... without to doubt a reality more and more fashionable for its practical and economic nature.
In this one-minute video, we tried to summarize the most innovative and impressive products as well as a synthetic vision of what could be done and seen in IPSO Munich.
5º BeXtreme Birthday 
The 5th anniversary of the BeXtreme brand has never been celebrated. For starters, we had a gala guest, the Youtubber Tipsbmx and his camera. They accompanied us throughout the weekend. In this video, chapter 1 of 2, we summarize in 1 minute what was Saturday of the holiday. Basically, we went to train and warm the 360 ​​Extreme of Andorra in the morning, an interior with trampolines, fuam ramps, a bowl or a pool for skateboarding, rollerblading or bmx and much more. Then we made exhibition and test panels at night at SunsetPark Peretol, the Grandvalira snowpark. We hope you like this edition of Marc Navarro and that you are encouraged to watch the second episode of the test day we did Sunday in Font Romeu.
Purísima in Les 2 Alpes with Ochobajocero
As every year for the Purísima, we go on an excursion with Ochobajocero and our test snowboards in the French Alps. This time it's in the 2 Alpes, a charming little village with brutal ski slopes.
In this video you will see different moments that we shared during the trip. Festivities in the apreski Panobar, costumed descent, barbecue in the snowpark, bowling and lots of snow!
Test new eco-snowboards in Xanadú SnowZone
As always before the sale, the BeXtreme team will test the new boards. This time it's the new eco-snowboards in Madrid SnowZone (Xanadú). The expedition was made from Barcelona with the new pilot Siset and his father, Oriol Asín, Dani Leiva, the cameraman Marc Navarro and the boss Robert Vilamu. We had a competition in the Ilovemyboard module in which we left our boards to more people and we distributed many awards. The truth is that we are all very satisfied with the new snowboards, more agile and responsive than ever. We encourage you to try them at our next event.
Test Day Wakeboards in Comandowake
We spent the day in Comandowake (Avià, Catalonia). In the wake of Comando you feel at home, exquisite attention and a charming company of customers and workers.
We let test our wakeboard boards and our drivers make a good display. As you will see in the video of wake tubimos pulling the winch in the end because the cable broke, if anything is in Comandowake it's fixed!
Test Day Wakeboards & OCP Birthday
Fun, learning, competition and power, that's how we define the day we spent at the Olimpic Cable Park (OCP) in Castelldefels.
As sponsors of this cable with 5 pulleys, for many of the best in Spain, we assist our drivers and our testers. In the morning we leave to test our wakeboard boards and our riders give lessons to those who ask us. In the afternoon, there was the Bomber Eyeware Europe competition, which was attended by BeXtreme drivers. There was the wakeskate category and everything! A full and fun day in which we wanted to try our wakeboards and have free lessons with our riders.
Holy Week in Alpe d'Huez with Ochobajocero
Journey to the Alps, we drove this holy week 2017 with Ochobajocero!
We were about 300 people from different places in Spain with one goal; Enjoy a week of snow, friends and party! We stayed in Alpe Dhuez, in the French Alps, but skied to the 2 Alpes, which was only 40 min and the package allowed 2 days. The truth is that the snow at the 2 Alpes was much better as well as the state of the slopes and snowparks.
It was a fantastic and productive week. We have put BeXtreme snowboard test boards to promote the brand, and that's part of the sponsorship we have with Ochobajocero. It was already our third trip with this travel agency from Madrid and we already knew how good we would be, we were not disappointed. In this video of snow and celebration, we summarize some of the activities we did and the good times we spent. I hope that next year you sign up!
4º BeXtreme Birthday
We spent a weekend in Andorra to celebrate the 4th anniversary of BeXtreme. On Saturday morning, we went to the 360 ​​Xtreme to do snowboarding and heat the engines. Then we went to Grandvalira to practice tricks and jibbing in the Tarter snowpark. Since we have not finished the day at Sunset Peretol.
On Sunday, we went to the Arinsal smoking competition, Vallnord. Mike participated, although he did not do the complete tour and did not qualify .. In this video recorded and edited by Dronelab, you can also see Dani Leiva, Robert Vilamu and Oriol Asín give the cane to their BeXtreme snowboard.
Trip to Les 2 Alpes with Ochobajocero 2017
We have already made the official video of the trip to the 2 Alpes with Ochobajocero from this bridge of the Purísima 2016.
As you can see in this snowboard video, we not only skied, but we also did board tests, we played bowling, we learned how to polish and polish snowboards, we went to party, we met a lot of important people, we had a good time!
The next trip we will do with Ochobajocero will be at Easter, probably in the French Alps and, of course, with our test boards of different shapes and sizes.
In this video you can see a summary of what the trip was!
Cronona party at OCP
Feast of Corona (Coronita) that we have organized on 16/07/2016 at OCP (Olympic Cable Park).Wakeboard, sun, music, drinks and the best atmosphere.
BeXtreme sponsored the event with their wakeboards test and private lessons with their drivers. In this wakeboard event, Ivan Martín and Ivan Fajardo attended as BeXtreme wakeboard riders. They showed good and taught anyone who asked for it. The good thing about the OCP wakepark is that you can make "doublets", put 2 cables in the same hook, so that 2 people are shooting together. An ideal way to correct and help people improve their wakeboarding technique.
We had the privilege of having Pacha Sitges's DJ, Nuria Scarp, giving everything on stage.An impressive wooden platform as you can see in the first image of this post. After that, they played 2 very good DJs who also animated the party with mojitos and cocktails made by the barman of Corona. There were also Corona girls doing henna tattoos, a trampoline, a playground, ...
In this video you can see a summary of what the party was:
3rd anniversary OCP. Championship + Clinik + Test
From 9th to 12th of June 2016 OCP (Olimpic Cable Park) celebrated its 3rd anniversary with the competition on the weekend, the test day + the BeXtreme clinic on Thursday and Friday.
The test day and the BeXtreme Clinik were a success, and many people of all levels signed up to try the new Barcelona BeXtreme wakeboards. Our experienced riders took care of the clinik. The idea was to give practical advice to those who asked for it, and to make doublets with BeXtreme riders to put the comments into practice.
The 11th and 12th of June were 2 days of intensive championship, with the categories Amateur, Pro, Girls and Wakeskate. Our riders Paula Macià, Ivan Martín (Pijo), Ivan Fajardo and Fran Cruz participated in the wakeboard competition, although it was a rugged wake championship. All our wakeboard pilots were eliminated by falling except Pijo, who was eliminated by a rider who finished second.
We have seen faces as well known as Kike Cornejo (1st in Pro), Sepe (2nd), Cristobal Roman (1st amateur) and Lluís (2nd) and Tunisi (1st) in wakeskate.
Test Day Wakeboards BeXtreme Fun Cable 
On the test day, we hit the wakepark Fun Cable. People have tested the boards and the riders have made a good display.
On 04/06/2016 we went to the Fun Cable, a very comfortable wakepark located in the Arboç (Vilafranca del Penedès). The goal, as in all of our test days, is to have our 100% paulownia wooden wakeboard boards tried out so that people know if they are working well or not. They are very sturdy and durable boards with medium flexibility. The people who test them make us very proud of our wakeboard boards, few problems found, let alone when we tell them our direct factory prices.
Our riders took the opportunity to show their level and improve their tricks. More precisely in this video, you will see the power of Ivan Martin (Pijo) with the wakeboard Punk 139 and Fran Cruz. We hope you enjoy the video and wakeboarding figures as much as we enjoy this day.
Test Day Wakeboards BeXtreme Delting Park 
On the test day, we reached the Delting Cable Park. People have tested the boards and the riders have made a good display.
On 14/05/2016, we went to the Delting Park, a cable / wakepark located in the Ebro Delta, to try our new BeXtreme wakeboards. Our riders took the opportunity to show their level and improve their tricks. Specifically in this video, you'll see the power of Marc Moyano with his Punk 143 wakeboard, Ivan Martin (Pijo) with the Punk 139 wakeboard, Ivan Fajardo with his Adrenaline 140 wakeboard board and Paula Maciá with his 136cm Punk.
We hope you enjoy the video and wakeboarding figures as much as we enjoy this day.
Trip to the Alps (Vars) with Ochobajocero 2016
Journey to the Alps, we hit with Ochobajocero this Easter in the Vars, in the French Alps.
A trip of 300 people and 7 days not only snowboarding, but learning to wax boards and improve technique with eight monitors. We also set up a snowpark the night we gave many awards. There was also a party, good vibrations and the desire to have fun. There were people from all over Spain; Galicia, Madrid, Cadiz, Barcelona, ​​Salamanca, Basque Country, ... but all in one goal that united us, learn to ski and have fun.
As sponsors, we were BeXtreme, Buho Mag and Mr. Happiness, very good vibes among all and many future collaborations in the air.
As BeXtreme Rider and protagonist in the video, you will see Sergio Rodriguez with his snowboard BeXtreme Flames flat camber, a wonderful board for its versatility.
InEleven Championship 2016 in Boí Taüll
Note what was the Ineleven snowboard championship in the Boí Taüll Snow Park. A fabulous day with sun, music and good atmosphere, we recommend coming next year. BeXtreme is an official partner and brings test snowboards for anyone. There was snowboarding and freeskiing.
From the BeXtreme team, the following riders participated with their respective snowboards:
- Segio Rodriguez with his snowboard BeXtreme Flames flat camber.
- David Ordoñez with his snowboard BeXtreme Banana inverted arch.
- Ricard Tena with his snowboard double camber BeXtreme Poker Star.
- Guillem Puell with the BeXtreme Flames.
2nd Lord of Wake Cubelles Water park Championship
A wakeboard and wakeskate championship was set up at the Cubelles water park on October 10 and 11, 2015. 4 categories of wake (junior, girls, amateur and pro) and 1 of wakeskate with an impressive level.
As you can see in the video there were 2 modules and 2 very nice jumps, apart from the raised pool of 3 meters with guardrail included. Many figures were seen and many level among the participants. Highlight the 2 BeXtreme Riders who participated, Markus Moyan and Ivan Fajardo, both with the BeXtreme Punk wakeboard.
1st BeXtreme Wakeboard Championship BE A RIDER
Video of the 1st BE A RIDER wakeboard championship held on July 11, 2015 at Fun Cable. It sums up perfectly the good vibrations experienced during this special day in which the brand BeXtreme organized its first wake championship to sign a new Rider.
The 15 participants had to train him to reach the knockout stages and fight face to face until he reached the podium.
The 1st place goes to Juanito Serrano, who won the trophy of the season on Fun Cable, a longboard BeXtreme and a T-shirt.
The second place went to Ivan Fajardo who took the monthly package, the shirt BeXtreme and the sponsorship, welcome to the Ivan team!
Wakeboard Test Day in Comandowake
Fabulous day when we leave to try our new wakeboards at Comandowake. In this video, you'll see 2 sensational Riders who started strong with the brand and want to not only have a good time, but also want to win and climb the podiums. Specifically, Markus who wears wakeboard BeXtreme Punk 143 base 3 and with 4 channels. Ivan Martin "Pijo" who wears the BeXtreme Adrenaline 138 continuous wakeboard and channels in the nose and tail.
Melanics Open Freestyle Championship MST15 in Masella
On January 31, the Ride The Night, the 2nd round of the Melanics Snow Tour 2015, was held at Masella. At 6:30 pm, free practice started and at 7:15 pm, the two qualifying rounds started where the riders had the possibility to choose between two lines of modules according to their style and their desire. We highlight the winning round of the very young Enzo Valax, in the category of Snowboard Men who delighted us with a 720 perfectly passed! BeXtreme was like a collaborator, letting him try his snowboards and support his Riders. We are a national and young brand of snowboards, skates and longboards of high quality with customization option.
WELCOME LLÍVIA 2014
Event in Llívia on November 1st and 2nd, 2014. BeXtreme had the pleasure to sponsor for the first time the Welcome Winter, an event rich in activities and the latest trends related to boardsports such as snowboarding. It was a pleasure to meet the organization and Melanics, with whom we have already signed a sponsorship contract for their snowboard and freestyle sky championship circuit in Spain and France.
Our Rider Sergio Rodriguez chose the BeXtreme Flames flat camber snowboard to compete for the best jump. Although he did not get the double backroll for lack of speed or height, he took the second prize with another of his tricks. Ricard Tena chose BeXtreme Poker Star's double-cambered snowboard, with which he released 180 fronflips and backrolls and finished third on the podium. Very proud of our 2 riders who have reached the podium!
Obsession A2 Cabarceno 2014
What happened to the last event that took place on 26/10/2014 in the Cabarceno Natural Park. Longboarding, snowboarding, surfing, flysurfing, are some of the activities that could be practiced and seen in Obsession A2. In this video of the Obsession A2 event, you'll see how our snowboard and longboard riders do all sorts of tricks, jumps, grinds and crazy things. Sergio invents a new sport; the snowskate, descending a slope with the Banana snowboard over the longboard and making fronflips, backrolls and a thousand more follies.
III HillFest Terra Nostra 2014
This Saturday 09/09/2014 the 3rd HillFest Terra Nostra took place in Montcada (Barcelona). A Longboard Downhill and Freeride event in which there was very good participation and good vibrations. BeXtreme was with his stand as a sponsor, leaving his longboards and wheels to whatever he wanted. As an anecdote that Oscar Solé, who after trying our wheels Santana 89A we left them for the competition Long Slide. There was a very good level as you can see in the video, although many did not miss a good fall. There was also the downhill competition and the participation of Drift Trikes, which are this kind of fun and fun bike with which you can reach 50 meter drifts.
Blem Festival 2013 Extreme Sports in Martorell:
On 14/12/2013, an extreme sports festival was organized in Martorell. At the Blem Festival, we could see Scooters, BMX, Skate, Martial Arts, Graffiti, ... and many other activities. It ended with concerts and DJ's. It was a pleasure to attend with our stand as sponsors. The video is a summary of less than 2 minutes of the best moments, especially Scooter, Skate and BMX, where you can see big jumps and tricks.
Àgora Longboard Freestyle 2013 Valencia:
We leave you a summary of less than 2min. So you can get an idea of ​​what we did on 09/11/2013 in Valencia. It was an extraordinary event / championship in which there was level on the part of the Riders. In our case, Dani Ramoneda was ranked in both the Hippie Jump and the Fight, although he could not win in either category. He first skated with the BeXtreme Freedom BCN, then fought with BeXtreme Skull 40.5 bamboo.
Terra Nostra II Longboard Hilfest:
We already have the video of the best images that the freeride / downhill III Hillfest Terra Nostre championship gave us in Santa Maria de Montcada (Barcelona). Although it rained for a moment, the event was a success and left us unpublished images with rain. You will see the best extreme skids!
2013 Skate Forum Championship:
One more year, the circuit organized by the Catalan Skate Union has already started. BeXtreme, as a sponsor, gives you incredible images that the pilots left us on 6/7/2013 at the Barcelona Forum. Note that in this event we found and signed the pearl of skateboard Marcel Cama, who with his 10 years fascinated us.
La Muela Longboard Freeride II:
We leave you a video summary of how BeXtreme lived and sponsored the event La Muela Longboard Freeride II. We felt very good vibrations, we learned a lot and there were extreme moments! We let our longboard and skateboards prove their quality to everyone and the people were delighted.