BeXtreme Technologies and Eco-materials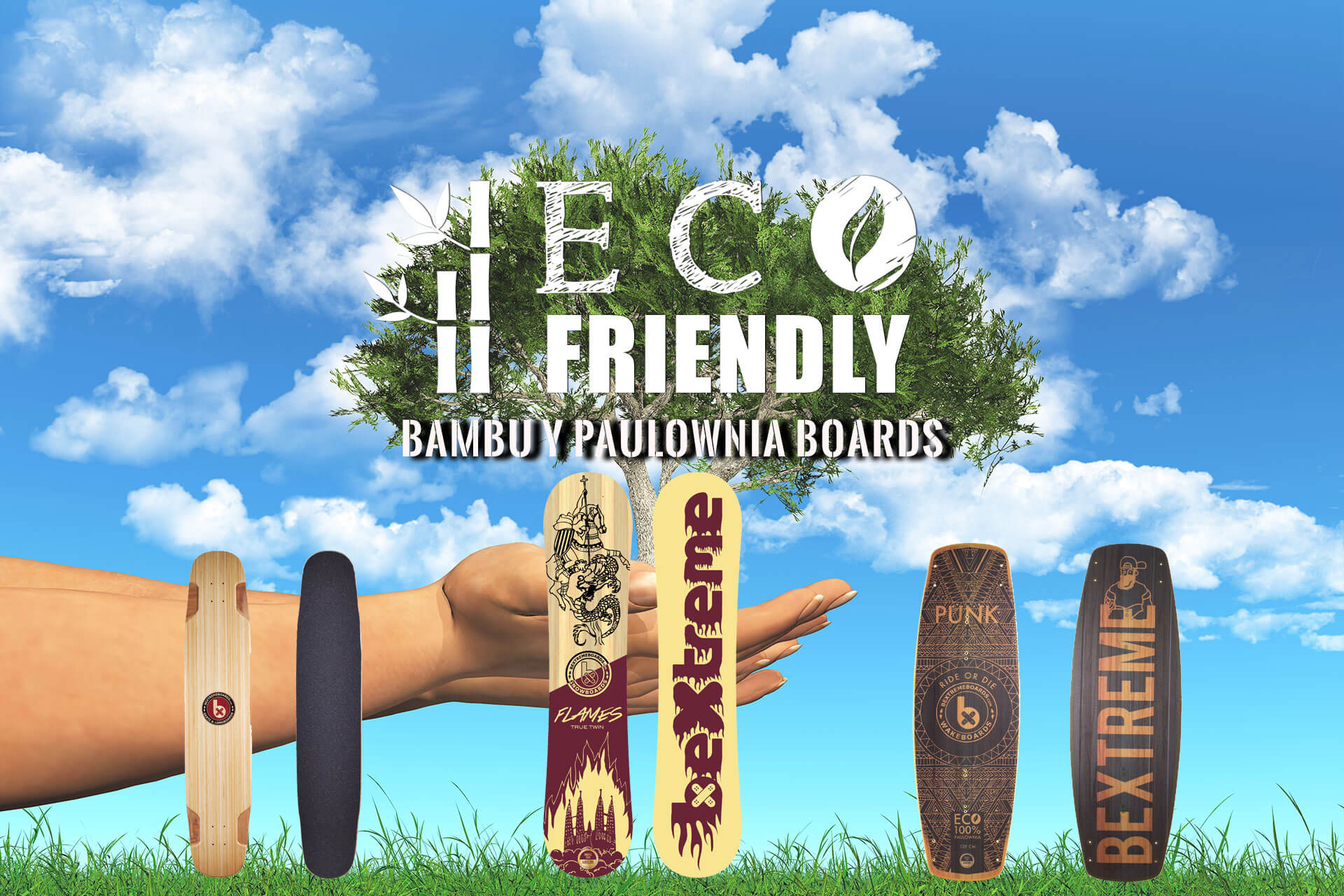 BeXtreme is committed with the environment and eco-sustainability, reason why all our materials have been chosen to preserve nature. Our main goal is to offer high performance snowboards tested by riders with ecological premium materials. We all win.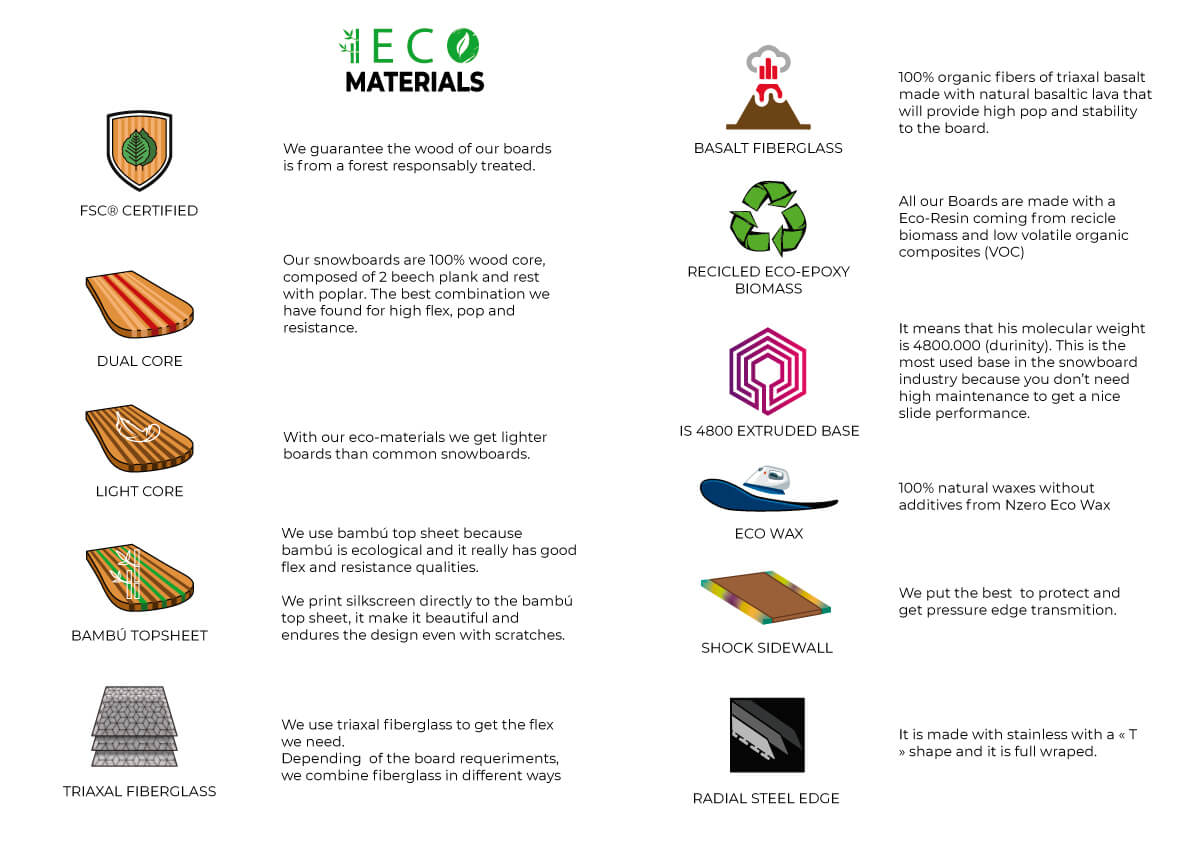 Eco Wood Core

Our snowboards are 100% wood core, composed of 2 beech plank and rest with poplar. The best combination we have found to distinguish our boards for their high flex, pop and resistence.
The wood comes from FSC certificated plantations trees, it guarantees that the wood of our boards is from a forest responsably treated.
Eco Top Sheet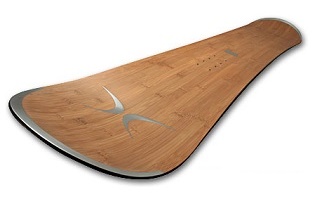 The Top Sheet is the top laminate, where the graphic goes. Our top sheet is the best we found on the market concerning quality and resistance. We use bambú top sheet because bambú is ecological and it has really good flex and resistance qualities. We use two different ways to print the top graphics, one is with silkscreen directly on the bambú top sheet, the other is digital printing. Both are with best materials to endure the design even with scratches.
Extruded base

Our snowboard bases are extruded IS4800, it means that its molecular weigh is 400.000 (porosity). This is the most used base in the snowboard industry because you do nott need high maintenance and slides really good. The base design is made with silkscreen directly on the transparent base or last sheet. This makes our boards different than others because we achieve easy waxable and durable boards with an extra sliding.
Eco Fibras

Our ultimate combination of fibers and materials will adapt all your requeriments and the environment. 100% organic fibers of triaxal basalt made with natural basaltic lava that will provide high pop and stability to the board. We don't fiberglass non-ecological.
Eco Cera

The wax we use in our snowboards is from NZero EcoWax, a Barcelonian company that makes 100% natural waxes for skis and snowboards. Without additives.
Eco Resinas

All our Boards are made with a Eco-Resin coming from recicle biomass and low volatile organic composites (VOC). They are considerably less toxit to environment and factory workers.
True Twin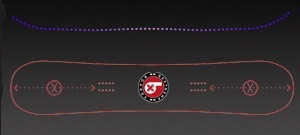 Our Snowboard got the True Twin technology, specially designed for Freestyle. True Twin enjoy the same Flex in noze et en tail, Moreover the attachment holes are in the center of the boards. Thanks to it the board became bidirectional thereby performing des Switch (Change of the tail in front).
ABS & Steel Edge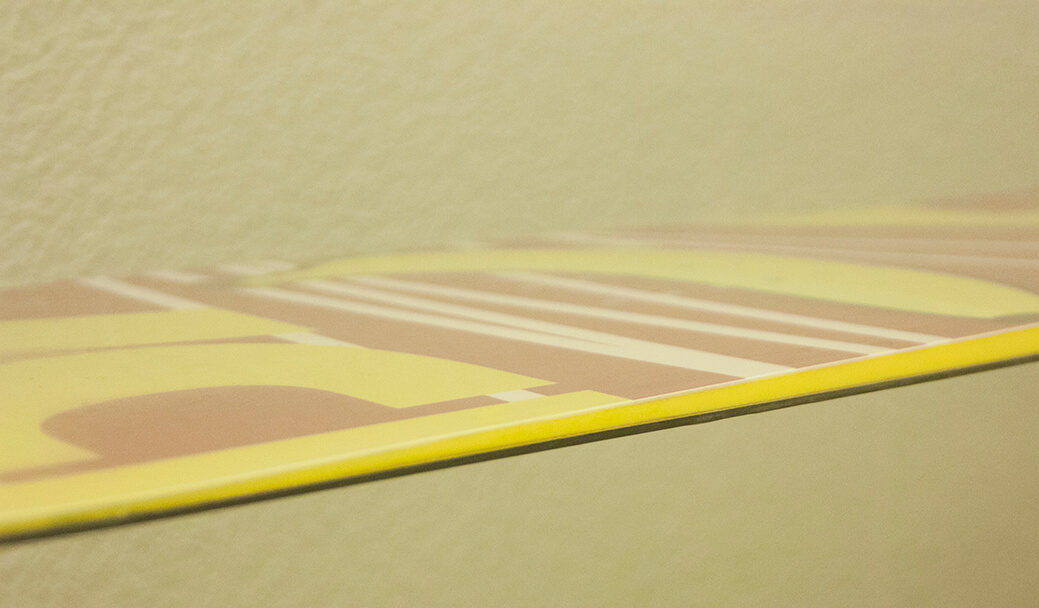 The ABS is the sidewall that protect all board. We didn't want to save money with that, so we put the best we found to best protection and best pressure edge transmition. You will find our logo and size board inscribed on it.
Our Steel Edge or base protector, is made with stainless with a « T » shape and it is full wraped.
TIPOS SNOWBOARDS
Traditional Camber for those advanced riders looking for maximum stability, control and grip. Be careful with edges!
Reverse Camber for those freestylers who want a chewing gum table, to surf poder and stay in the park, careful high speeds gets out of control!
Flat Camber for those riders looking for a versatile and noble board with a good flex. The flat camber will not play tricks on you, you will play them with it. Good fro freeride too.
Double camber, a combination between traditional and reverse camber for these riders who are looking for a polyvalent board. Good for begginers looking for learn freestyle and freeride.